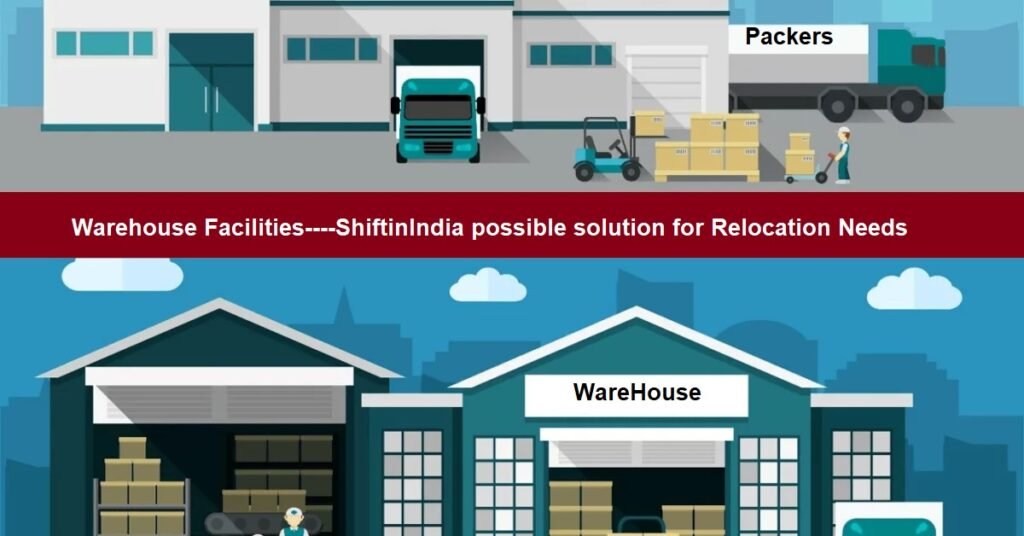 Do you want relocation? Are you searching for a warehouse facility while unwrapping your things? You may sometimes need a long-term solution to your things, approaching the warehouse service provider is a good chance for you while relocating to a new home. Many warehouse service providers are available nowadays, if you find a warehouse facility through a shifting solution digital portal, it will be cost-effective and convenient.
However, before storing your things in the warehouse, as a customer, you should know some factors regarding the preparation of your things when you decide to use a storage unit.
From preparing an inventory list to safely store your items in the warehouse, here you get to know some factors for preparing your items for the warehouse:
You should know about warehouse rules and regulations:
Before storing your things in the warehouse, you should know what you need to store and what you do not need to store in the warehouse. Usually, warehouse service providers have some rules and regulations for storing the things. So you do not worry about it, they will provide you with the proper list of restricted items. In case they forget to provide you with that list, your duty is to ask them regarding the restricted item list.
You may generally know that they may not allow some items to be in the warehouse, like dangerous items. Simply said, the service provider may not permit you to store hazardous items within a warehouse. They may also not also permit you to store other things such as food stuffs, medication, and houseplants inside because they will ruin the environment.
Think twice before storing your personal items in the warehouse:
Sometimes you may have many personal items to be stored inside the warehouse. In that, some items will be useful, and items will not be useful. If you store non-usable items, then the cost of warehouse rental will be high. So before storing your personal items inside the warehouse, you should discard the non-useable items or donate them to any needy people or orphanage centers. Those things will be useful to others as well as you can save your money while storing your things in the warehouse. If you do not find any center near your area, you can sell it through many online websites.
Prepare the items' list before storing in the warehouse:
Relocation is a hectic task, as you already know, so you may get the chance of forgetting what items are ready for storing inside the warehouse. Sometimes, you may miss some items due to memory loss. In order to avoid such confusions, you have to prepare and take a record of items' list before storing inside the warehouse. You should keep the original copy of the item list yourself and place another copy inside the warehouse. It will be easy for you to find what things are placed inside it.
Cleanliness is important while storing your belongings in the warehouse:
All items should be spotless before placing them inside the warehouse. Even though you clean all the things, you may find some bad odor when you again get your things from the warehouse. So, you should wipe down all the things with an all-purpose cleaning spray. You need to clean the sofa, bed and some electronic appliances with disinfectant wipes.
Try to use the transparent boxes:
When you are ready to pack all your items safely as well as carefully, you should use plastic boxes. Because these transparent plastic boxes will definitely be helpful for you when you store your items inside the warehouse or get back from the warehouse. You can easily find what items are placed in which boxes.
Properly label your things while using cartons:
In case you get free carton boxes for packing your items, you can use them for wrapping them. It is also useful for you to reduce money for packaging supplies. In that case, you do not find which thing is placed inside which box. So at that point of time, you should write or paste any label and write on it regarding the things. Then only it will be helpful for you to find your things easily when you store your things inside the warehouse.
Keep your belongings protected from the environment:
You will have to handle issues through your personal efforts when your rental is really not weather-regulated to minimize the destruction of the possessions. When you don't use adequate measures, dirt, wetness, yeast, and sometimes even fungus can build up throughout the period. First and foremost, make absolutely sure that all of your goods are totally clean. Then, on furnishings and luxury products, sprinkle with a weatherproof disinfectant. To prevent wetness from leaking out, close cartons firmly.
To avoid humidity destruction, the first recommendation is to put your gadgets as well as wires in zip lock bags. Jackets and apparel must be put within a swinging suitcase or stored in closet cartons. Beds must be stored in a dedicated cushion cover. To protect furnishings from insects and harsh climate, you can additionally use a linen blanket for wrapping them.
Dismantle big objects:
Mattresses and dinner furniture, for example, must be dismantled prior to being stored. It is useful to preserve room with disassembling these products, and you can also preserve your things from damage.
Make sure the items are ready:
Placing minor cooking equipment in the warehouse? You should ensure that the devices are completely cleaned as well as some soft pieces are secured with a string or a band. When the machine is a dryer, refrigerator, or washing machine, keep the doors wide open to avoid fungus and wetness accumulation.
Arrange the things easily in the warehouse:
Place your things in a vertical position, it can give you more room free. Place the bulky things at the bottom and delicate things at the top, then only it will be safely stored in the warehouse.
Read More About:- Technology in Packing and Moving Services