If you are planning to relocate to some cybercity such as Gurgaon and don't know the correct places to stay up with your family then this article can help you out to find out the best new places to stay up with your family at such affordable prices. And to move to Gurgaon, you can go to Shiftinindia.com for packers movers services at cheap rates.
I know relocation is a hectic part but we can't help it but all we can do is to find out the solutions rather than sitting and crying for the stressful days.
You can consult some of the best and reputed packers and movers and help out to find how to do the following works in an organized way and trust me it will work out well and help you to go with the flow and you will enjoy your relocation.
Before coming to the best localities in Gurgaon to stay up with your family, you have to keep in mind certain things such as – 
Select the best packers and movers for the relocation
Check every detail like the company is verified or not, have the proper license, experience
Reviews and rating is compulsory to check
Look what type of packaging materials the company use for the packaging and everything
What type of services they provide and the transport medium
So the above points you have to keep in mind while appointing the packers and movers for Gurgaon. Now come to the main topic of this article that is the top 10 localities to stay in Gurgaon after the relocation. I know everybody wants to take the locality where everything like malls, shopping markets, food markets and airports, and railway station is nearby. We all know Gurgaon is also known as the cyber city and it is situated in the northern region of the Haryana. So if you are planning to shift anywhere in Gurgaon and are looking for an experienced and reliable shifting services in Gurgaon for this task then you can click on the link of packers and movers in Gurgaon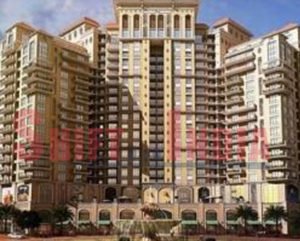 1) DLF City Phase 1, sector 26 
If we talk about the residential areas then I would recommend that DLF phase 1 is one of the cities in the area of the Gurgaon. It is one of the cleanest areas in the Gurgaon. I can tell you some of the good reasons why to choose this place to stay up with your family. It is just nearby Mg road which is quite famous, the great infrastructure will attract you to stay here in this area. Or other reasons that will make you stay here is parks, the open and wide spaces because in daily life you need these two main things for survival. The nearby landmark is the Sahara mall.
The perfect thing about the area is that you can never find any difficulties in searching for places such as malls, banks, ATMs, parks, and hospitals. Everything is nearby and you will enjoy staying at this place. It doesn't matter whether you will stay in your own home or rent, it hardly matters, all the above it is a safe and peaceful area to stay in.
2) DLF city phase 3, sector 24
So, DLF is a residential area also because most of the multinational companies are situated nearby, like phase 1 and 2 of phase 3 is also very popular in the city Gurgaon. You can say it is the heart of the Gurgaon. Most people like to stay in this area because of the good infrastructure and the facilities available like a nearby shopping mall, cyber hub, banks, schools and so on. You can also check the near landmark is the famous ambiance mall and cyber hub.
The DLF city phase city is famous because of the multinational companies that are situated nearby. You can also find here like BHK and 3BHK in many apartments in this area.
3) MG road 
As the local people know how famous this area is in the city of Gurgaon. It is one of the posh areas in the Gurgaon. Because of the mall, and good infrastructure this area has won several hearts. You can find daily life facilities in this area like malls, shopping complexes, falts, and restaurants. Metro station is also nearby and the main thing Untitech heritage city is also nearby.
So if you are looking for relocation in a city like Gurgaon then you can also plan to stay in this area. It is the best place to stay, if you are planning to relocate single not with the family then also this area is great for you. Everything is easily accessible and you do not have to run for every single thing, everything is nearby and it will save your time and money.
3) Sushant Lok 
Well, talking about the Sushant Lok, it is considered to be one of the most expensive cities in the city Gurgaon. It is divided into two parts that are Sushant Lok phase 1 and Sushant Lok phase 2. Phase 1 is located in sector 43 and phase 2 is located in sector 57. Both phases are the best place to stay in with the family.
Here you can find every facility like hospitals, schools, banks, malls, and so on.
It is quite expensive but every facility will make it worth. So you can plan to stay up with the family. It is one of the posh areas and trusts me once you will stay here, you will never want to relocate from this area. The clean and peaceful environment will make your stay here for a long time without having any trouble.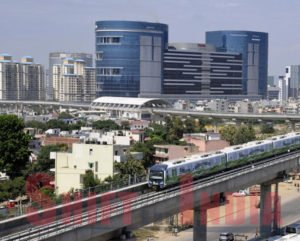 4) Sector 56 Gurgaon
Sector 56 is located nearby sector 54 and you can get so many benefits in staying in this area like you can find here like shopping complex, banks, ATMs, schools, and hospitals. The high-five residential apartments and the open spaces make it worth it to stay in this area.
If there will be weekends you can find out the nearby multiplex, shopping mall, restaurant to spend your weekend with your family. So if you are searching for a semi or full luxury apartment then this sector 56 is perfect for you to stay.
Some of the nearest famous places are or can say the landmarks are Huda market, metro world mall, and more.
5) Sector 54, Gurgaon 
This area that is sector 54, is one of the popular and most preferred locations in the city Gurgaon. It is one of the most peaceful and beautiful places to stay in, you can find here the beautiful scenic views and everything that a person needs daily life. It offers you everything that a person needs like daily facilities and amenities.
Nearest landmarks are some of the places like the IILM Institute and the suncity shopping complex.
6) Sector 31, Gurgaon 
Sector 31 is one of the best areas to stay while relocating and can find all the facilities like parks, shopping complexes, ATMs, banks, services, and good home services. You can find here so many government houses with a lic colony. The famous Huda market is also nearby.
The main features to stay in the sector like sector 31 is that you can find here plots, high low price apartments, open spaces, wide bungalows, nearby hospitals, markets, and schools.
7) Sector 22, Gurgaon 
Well, one thing about the best thing about sector 21 and sector 22 is that it is one of the clean sectors in sector 22 in Gurgaon, and you can find here the peace in these particular sectors. These sectors are much cleaner and peaceful than any other sector.
You can find here Tau Devi Lal Smriti Udhyan nearby and some famous schools like rotary pubic school.
Here this sector 22 is best to stay with your family where you can find a lot of greenery and a clean environment, you can check out the best flats there like a single BHK or 2 BHK or 3BHK anything whatever suits you. The best thing is that you can find it easy and very affordable. Traveling to one place to another is also very easy as the airport is also not too far and schools are also available.
8) Sector 14, Gurgaon 
As the local people of Gurgaon knows that sector 14 is a popular area in Gurgaon. You can find here the same lifestyle and the living style of Delhi. It gives you the same vibes of Delhi people and how the fats and bungalows are made there. Generally, they also offer the paying guest so in case you want that thing you can also get in sector 14. It is also considered to be one of the expensive sectors.
You can also find the same peace and standard in the sector 14 area. You can also find here the same services and facilities like nearby places are sector 17 Gurgaon, which is nearby Iffco chowk, MDI chowk, quarters of the military, central mall, Mehrauli road, and Rajiv Nagar, which makes your stay a perfect stay. You don't have to search around, and waste your time, everything is nearby and trust me you will enjoy staying in this area.
One main thing about this area is that the famous sweet shop is also nearby that is om sweets. So you will have a pleasant stay in this area.
9) Sector 43, DLF city phase 5 
DLF city phase 5 is one of the safest and the more secure areas in the city Gurgaon. It gives you the best and standard living and you can feel in the area. The lifestyle is the top class and gives you the posh vibes. The area is completely secured with the gates and the security is very tight. It makes the area fully secure because of the system of policing and art technology. The area also offers you excellent transportation as it is just 14 km away from the airport and it saves you from transportation and it saves you some money.
Some of the nearby places you can choose and visit there on the weekends with your family. Like Khatu Shyam Mandir, DLF Pinnacle, JMD regent mall, Sai mandir and so on. So you can take a ride there at the weekends with your friends and family. You can be in a peaceful mind while staying as the locality gives you full support and a better place with security.
You can easily get the 2BHK to 3BHK flats, yes it is a little expensive but it's worth it.
10) Sector 49, Sohna Road 
Sector 49, is famous for Sohna Road and well famous for the name called Sohna Road. This area is well famous for its residential areas and trusts me this is one of the most well-located infrastructure areas where you can find more established flats and apartments.
Some of the nearest places you can find here in this area are the sapphire mall, city center, and Ryan international school, Huda city center and Huda metro.
This place is connected to all the means of transport like metro station, autos and cabs are easily available in this area.
You can get the best yet affordable apartments in this area like from a single room to 2BHK To 3BHK and everything. You will not belive this that in the entire city you will not get the best established and settled infrastructure like this area Sohna road.
This area has the largest residential area than any other area. So this is the perfect area that you can go to stay in. So you can think to stay in this area.
Here you can find the best place to stay in with your family.
So if you are planning to relocate to the Millenium city like Gurgaon then these 10 localities above are the best and secure place to stay here with your family. Every locality is nearby with the malls, banks, schools, hospitals and you can get easily everything nearby. All you have to do is to select the best packers and movers Gurgaon and get the best localities nearby you from where your office and corporate sector is near not far.
So get ready, pack your bags and find the suitable localities according to your convenience.
Other related blog links : – 10 localities in Pune to live after Relocation!