As an emerging industry people generally got confused with the services which packing and moving industry  are provided with and services which are not provided with. How to hire them? When to hire them? How much pay is sufficient? and etc , these are some of basic kind of question which put people into dilemma .
Many people got confused packing and moving with transportation , actually both are totally different things. Packing and moving are the set of door to door activities (i.e. pick and pack everything from your house and get delivered to your destination ) which are offered by packers and movers company while in transportation , transporter will not going to pick and pack your stuffs, they just have loading and unloading point maybe in go downs or somewhere else.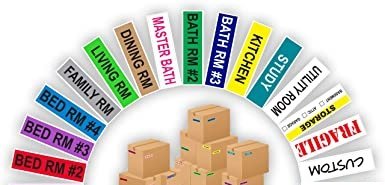 List of problems faced by people
When to hire movers and packers?
>when you are getting shifted either within the city or in between the city.
How to hire them?
>just call and get free quotation.
How to get best deals?
>from the free quotation you got go through the inspection of various movers and packers services in Delhi
Whom to hire ?
>find the movers and packers who are offering you maximum discount agree with your queries.
What to do with extra stuffs which are not essential?
>Just discard the unwanted items and  go for the donation .
When to use storage boxes?
>when you have to move very frequently you can use storage boxes for temporary storage purpose
How to prevent losses?
>chose the company which offers you the insurance of the goods.
Which material should be used for packing?
>use the best packing material that is of high quality, never use used boxes for packing.
How to remember all the things?
>do prepare the checklist of the items you have carry so that you can maintain a proper record of that and don't forget about it.
Which items you keep with yourself?
Cash: keep cash with themselves as it is liquid economic capital. So don't take any risk regarding this.
Jewelry: As easily or semi liquefiable substance(economic capital) it is better to carry it with yourself . Don't put precious item with other packing boxes .
Documents: Always keep your document with yourself and always remember where you have put it.
when to shift?
> You can shift on working days or you may take half day leave when you moving within the city , if distance is not so far to cover at the end of the day. These activities are preferred to be done at mid month so as to get bet services done more quickly and more precisely.
Know the benefits of Hiring the packers and Movers!
>And when it comes to shifting between the cities usually weekends are chosen to be best. One of the major benefit of moving in weekends is that you can plan everything according to your convenience. More  precisely month end are best suits this as So that all bills are cleared and other pending works are done. Losses are less in this case.
>When you are moving abroad please ensure that you are carrying not much with yourself , only carry the essential items that you needs the most. Best time to travel is during the year end as their is less rush and hence damage and losses can be prevented.